Learn to Read Music Within Minutes
---
About Lara, The Leading Online Sight-Reading Coach
---
It starts with passion. I've got passion for people, passion for playing the piano, and passion for teaching. I believe that music is a gift from God and aim to bring out the natural aspects of music that already exist in each of us. By focusing on the music itself rather than on man-made rules, we can override the difficulty of learning one of the most amazing things on the planet--how to play the piano.
Using strategies adapted by the highest-ranked coaches and musical training inspired by the way that Mozart taught Beethoven, my mission is to give you much, much more than just "piano lessons." In other words, if you're ready to play, and I mean really play, sign up and stick around. I can't wait to see what heights we'll reach together.
---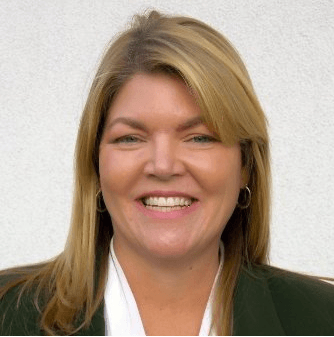 Dana RosonAssistant Dean, CSUF
Lara is fantastic! My daughter is 8 (2nd grade) and she had her first piano lesson ever with Lara. Lara has a unique teaching method - not the boring scales and drills and letter memorization I had. In her first lesson, my daughter could recognize every key on the keyboard and was taught rhythm by counting and clapping out the different note values.
The Sight-Reading Solution
Learn to read music with this in-depth, guided, step-by-step introduction to the piano.
---
If you've always dreamt of playing the piano and reading music, this is the course for you. This course is specifically designed for those who want to learn a simple way to read music and play the piano. Most online piano lessons do not really teach you how to read music. They brush over the concepts and go on to show you how to play one piece at a time with their hands on-screen. This does not allow you to practice your sight-reading skills—the very skill that enables you to play any music you like the first time you see it. Most courses try to cover EVERYTHING and unfortunately rarely impart lasting skills. Instead of trying to cover everything, we're focusing only on the basics of reading music, and it's more fun than you can imagine!
---
The Ultimate Guide to Sight-Reading
Dig deep with this e-book filled with all you need to begin or improve your current sight-reading skills.
---
This e-book is your ultimate sight-reading resource. Use as a supplement with your current teacher or as an incredibly detailed, go at your own pace guide.
COMING SOON! Reserve your digital copy today!
Music is from the heart. It is passion, it is natural. Learning music is not about technique. It is about love.
"Neither a lofty degree of intelligence nor imagination not both together go to the making of genius. Love, love, love, that is the soul of genius."
—Wolfgang Amadeus Mozart
Learn to read music for free starting right now!